South Gippsland Farmers' Markets Calendar
Tired of confusion about which local farmers' market is on which weekend, I hacked together a simple web app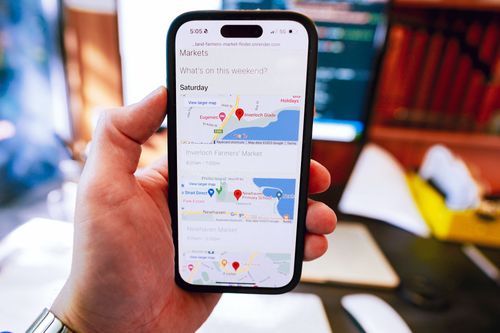 A few years ago, I ended up spending 9 months living in South Gippsland, about two hours from Melbourne. We were doing a renovation on our house and had wonderful builders who took care of everything, so we left town for 9 months and left them to it. It was mid-Pandemic, too, so that provided a bit of extra incentive.
My wife is from coastal Taranaki in the central North Island of New Zealand. She's always complaining about being 'land locked' in Melbourne, so we decided to head to the beach. Unable to travel more than 5km from our house, we scouted the rental listings and Google Streetview and happened upon Inverloch.
The lush dairying pastures (or deforested and hoof trodden, depending on how you look at it) of that area reminiscent of her home province. She became fairly enchanted with the place.
Lauren is a professional renovator (I know) and ended up buying the cheapest house in town. It was occupied by a hoarder (there were some rooms that we couldn't enter due to overflowing stuff) and hadn't been touched since approximately 1963. There was no oven and anything that has historically been made from asbestos was made of asbestos. We bought it anyway, gutted the place and all the asbestos and it's now our occasional holiday house and most-of-the-time holiday rental.
That part of Gippsland has a cornucopian array local produce; beef, potatoes, cheeses, berries and fruits, you name it. We like to visit the local farmer's markets when we're there but it's always slightly confusing trying to work out which market is on when.
All the markets in the area are held on a rotating array of days:
The first Saturday is the X
The second Saturday is Y
The third Sunday is Z and so on
Without memorising the schedule, there's no simple way to determine what market is on any given weekend.
When we visited last weekend, I finally got sick of this juggle of calendar checking and tab shuffling and made the solution I'd been hoping someone else would come up with… the South Gippsland Farmers' Market Finder.
It's a simple website which presents the markets for that week based on this PDF from Visit Bass Coast. It only presents the current rotation and does not allow for cancellations; if it's raining and you're wondering if the market is on, then you're best off checking Facebook, for instance. It's written in Python (with lots of heavy lifting by ChatGPT) and the code is on GitHub if want to peek below the hood.
Hopefully, it'll save a few other people the time spent shuffling between tabs and calendars.