Beaming Bog is a free Screaming Frog alternative
My subscription to the SEO spider Screaming Frog expired so I used ChatGPT to make a stripped back free alternative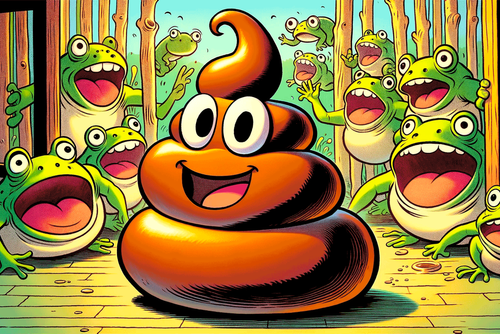 Screaming Frog is a powerful SEO spider.
You punch in a URL and it goes off and scrapes the site, cataloging the structure of the mark-up, finding 404s and broken links and otherwise identifying technical and content issues that might affect search engine visibility.
I typically use it as a way to help diagnose on-site SEO issues en masse (no H1s, lots of H1s, missing META descripton, etc.) It's a useful tool, but one that I only need very occasionally. The free version works OK for smaller sites but is capped at a random assortment of 500 pages.
As I went to run a scan on a client's site yesterday, I found that my license had it expired. Despite being a fairly simple tool, it's not cheap at about $AUD400/year.
After about 30 minutes of fiddling around with ChatGPT, I present my scatalogically inspired, alliterative and free alternative... Beaming Bog!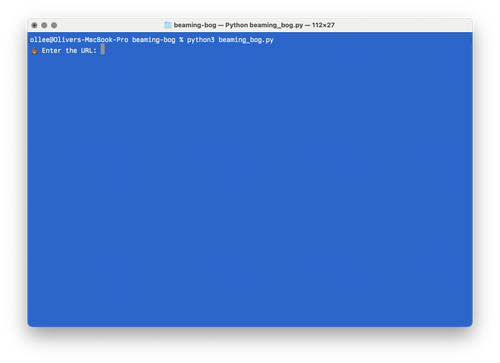 Now, it certainly doesn't have all the functionality that Screaming Frog has. I made it simply to fit my use case of identifying basic site structure (URLs, Title tags, META description and H1 and H2 heading tags) and dumping that into a CSV. I've tested it fairly extensively and have found that it works fairly well.
How to get a copy
Head over to the repo on Github where you'll find installation instructions. You'll need to have a basic understanding of the command line, but it's not so tough.
I posted this on Linkedin yesterday and have had a lot of people using it and offering feedback. For instance, the first version scanned all pagination links. I've fixed that now.
It certainly wouldn't be tough to add in some more functionality, however, so feel free to contact me if you have any requests!
Or, indeed, if anything is totally broken or weird. It might be.